Empowering professionals to easily look and feel their best
Hello! I'm Janet, the founder of Life Habits Consulting Limited.
My team and I are passionate about empowering women to 'have it all' whether it's a leadership role at work or confidence as mothers and wives.
Let's start with a question that stresses all women, however successful they are – what to wear every morning. Now, between you and I, we know that it's a deeper question than that. If it was a matter of whether it fits and it 'sparks joy', you wouldn't have that small nagging voice that something is just… off, right?
When we start to pull on the fabric of life, it's not just a matter of clothes, a well earned promotion or Instagram-worthy pantries that make you, well, YOU. To truly 'have it all', you have to be willing to dig deep into yourself to thoroughly heal then flourish at home and work.
Our clients are individuals and corporations including HKEX listed companies across 7 major cities including London, Los Angeles, Sydney and Hong Kong. The practice specialises in cross-cultural communication, personal branding, executive coaching and productivity using sustainable habits.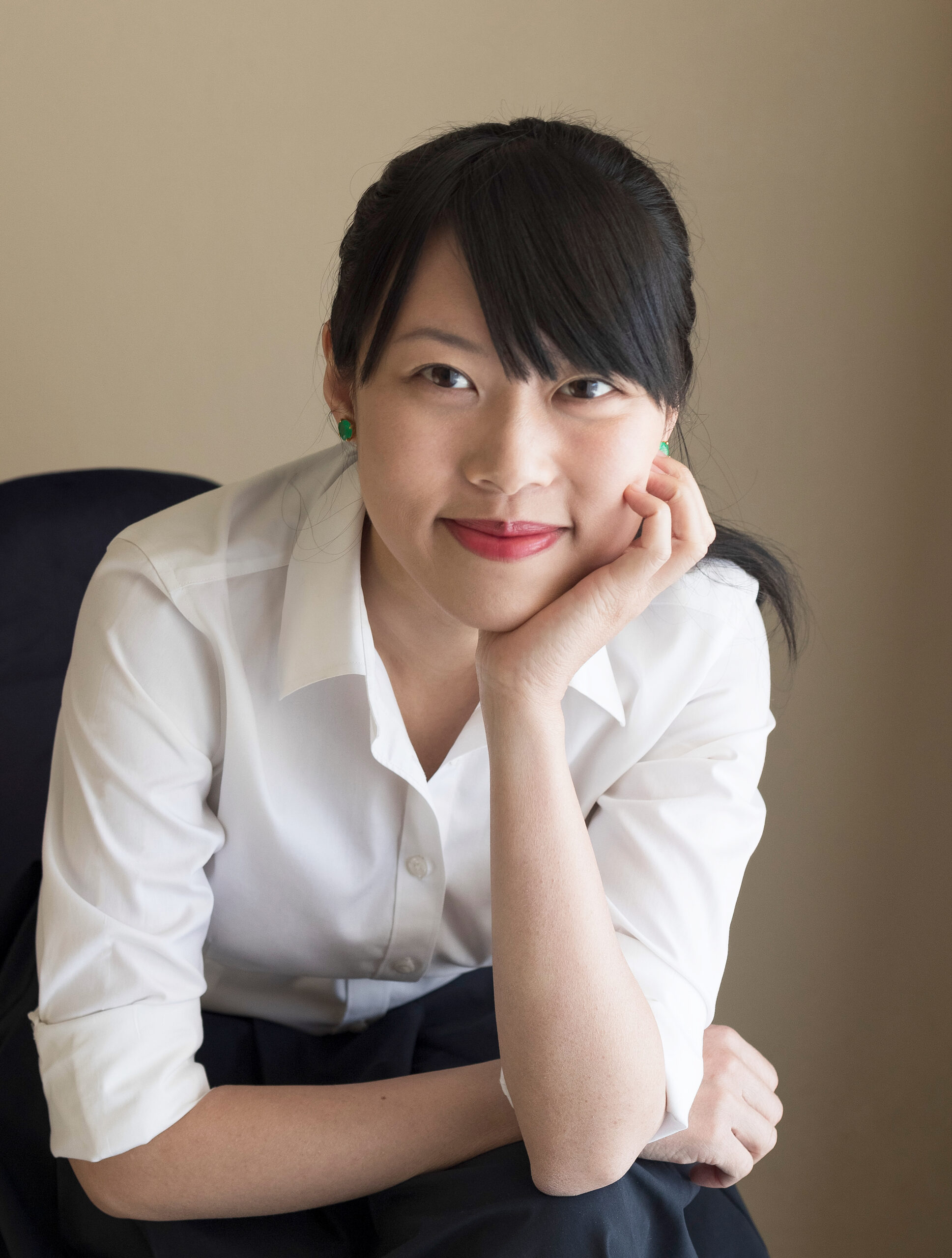 Have you ever felt like a fraud and an imposter, even when you are highly qualified for your job?
Do you rely heavily on your appearance; clothes, hair, makeup and other material possessions to feel good about yourself?
Are you constantly comparing yourself to others and chasing to appear superior or 'belong' through job, vacations, spouse, kids, house, car or clothes?  
Those questions were the exact questions that plagued me for years. I am passionate about helping women rediscover their beauty inside and out. 
Through my out-of-the-box and multidimensional approach, I've developed a system for the busy woman to fully heal from the inside out, starting with the mind, image then her space.
Growing up in Australia in the 80s, there was a constant 'keeping up with the Jones', except this was the small Hong Kong community in Sydney. Recently moving back to Hong Kong, and helping clients all over the world, I realise that this is a trend that does NOT go out of fashion!
Needless to say, it is not the path to healing and thriving as your authentic self at home and work.
TRAINING & MEMBERSHIPS
Rapid Transformational Therapy™
Training: in-person by Britain's top therapist, Marisa Peer at The Marisa Peer School
Certification: Certified Hypnotherapist (C. Hyp), Rapid Transformational Therapist (RTT) and Rapid Transformational Therapy Practitioner (RTTP) in Rapid Transformational Therapy™ (RTT™)
Image Consulting
Professional Organising
Training: in Australia and America

Member: 

National Association of Productivity & Professional Organizing Professionals (NAPO)

Creator of the The LIFE H System™ professional organising system
Coaching
Education
UTS Business School | Australia
Master of Business Administration (MBA)
University of Technology, Sydney | Australia
Bachelor of Design in Visual Communication (hon)
The more I work with clients, the more I realise that image is not just skin deep. And… if you think new Louboutins will turn heads, then I've got something better for you!
Using the transformational power of Rapid Transformational Therapy™ (RTT™), I help women easily and quickly discover their authentic self they truly love. 
It is so effective because it gets to the root of the issue and clears it out in only 1  to 3 sessions. For more complex issues, it can take up to 3 sessions.
My Specialities:
Poor self image
Low confidence and self-esteem
Shopaholics
Hoarders
 People I Work With:
Executives looking to breakthrough to the next level
Ambitious entrepreneurs who 'want it all'
Individuals looking for lasting love
Image Consulting & Personal Branding
By the time you've scrolled to this point, and if I were a person you just met, you would have formed a pretty solid image of me. Judgey much? Not at all.
Image Consulting and your Personal Brand are critical soft skills that help you get noticed and promoted at work, and give you the edge in your social settings that few people have.
The ABCDEs of Image:
• Appearance: grooming and style
• Behaviour: body language, deportment and executive presence
• Communication: voice, tone, effective communication
• Digital presence: social media and online image
• Etiquette: Chinese/US, UK, AU cross-cultural etiquette

My Specialities:
Cross-cultural communication
Executive presence
Deportment 
Wardrobe Consulting (The LIFE H System™)
What would you do with an extra hour a week? Being organised has a multiplier effect on all the goodies in life – not to mention you're more likely to get promoted if you are organised.  
We specialise in wardrobe organising for the busy professional woman. Your wardrobe is a vital element that links your professional and personal life. It's also the first and last thing you see each day. If you've ever thought, "I don't know what to wear" and get stressed about it, fear not!
The LIFE H System™ has helped countless people regain peace and create wardrobes they love.
• L – Lightening Your Space
• I – Setting Your Intention and Plan
• F – Filling Your Space with Systems
• E – Edit Your Systems Often 
• H – Have Fun!
My Specialities:
All things wardrobes, particularly tiny wardrobes
People I Work With:
Busy professionals who want a work wardrobe that reflects their true identity whilst looking professional
From effective 90 minute consultations to the ultimate 3 month package, we have something for you.
Image Consulting & Personal Branding
Wardrobe Consulting (The LIFE H System™)
Transformational Signature Package
Hours (HKT/SGT)
M - F : 10am–5pm
Sat : 11am–3pm
Sun : Closed